Diocesan Convention 2020
The 152nd Annual Convention of the Diocese of Easton is scheduled for Saturday, March 7th at Christ Church Kent Island.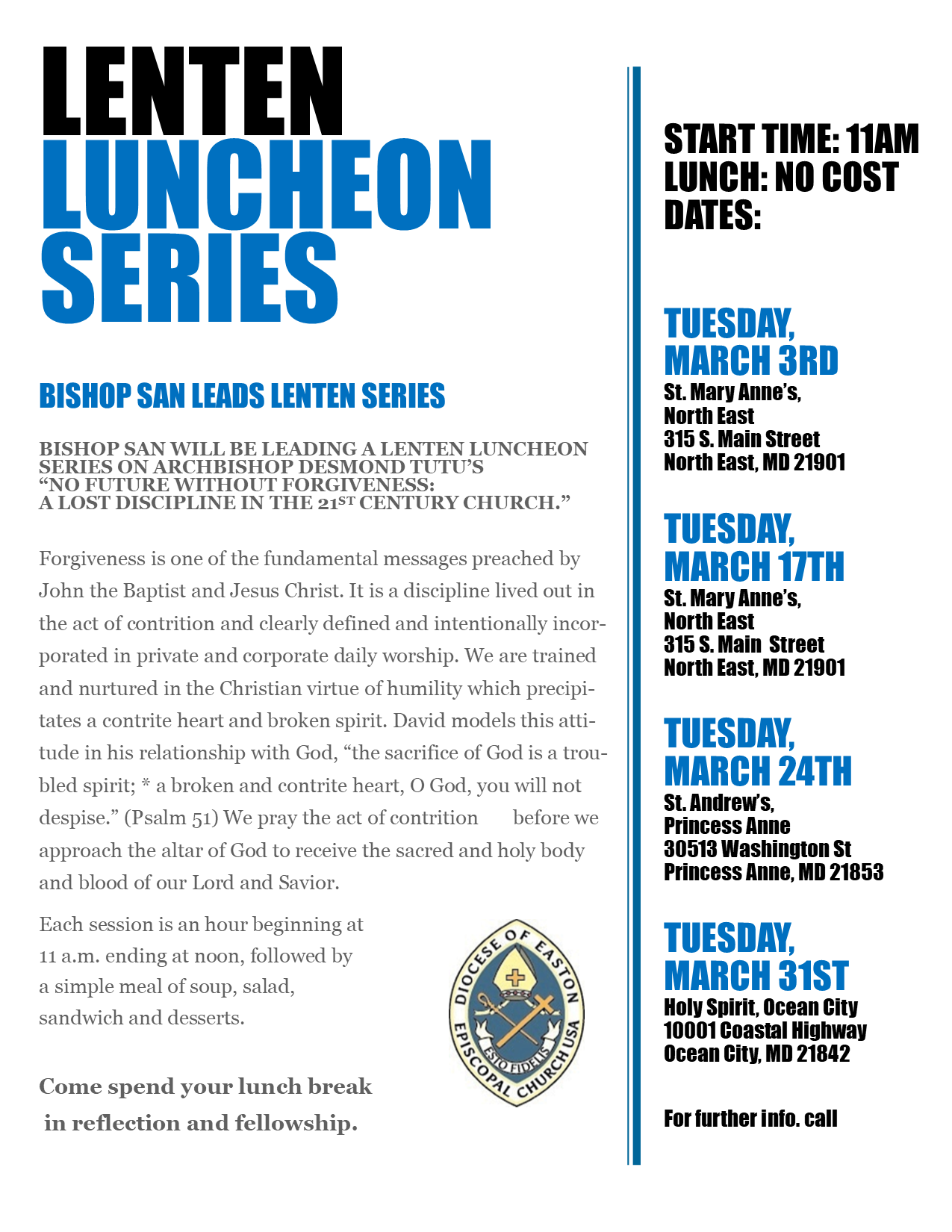 View readings for the coming week, spiritual reflections and other prayers.
We're following Jesus into loving, liberating and life-giving relationship with God, with each other and with the earth.
Sign Up for
our Electronic Newsletter!
Access ACS
Diocesan Directory
Support our Diocese
Thank You