Reaching Rising Generations – Zoom Event

Inviting all Champions for Rising Generations!
Are you interested in helping your church invite welcome & connect with more children, youth, young adults, and families?
We hope you will join us and others around the Diocese for an evening of dreaming big and sharing ideas
as we further explore the conversation begun at Convention 2023.

Helping Youth Find & Follow Jesus
SPRING YOUTH SUMMIT @ CAMP WRIGHT : "FOOTPRINT"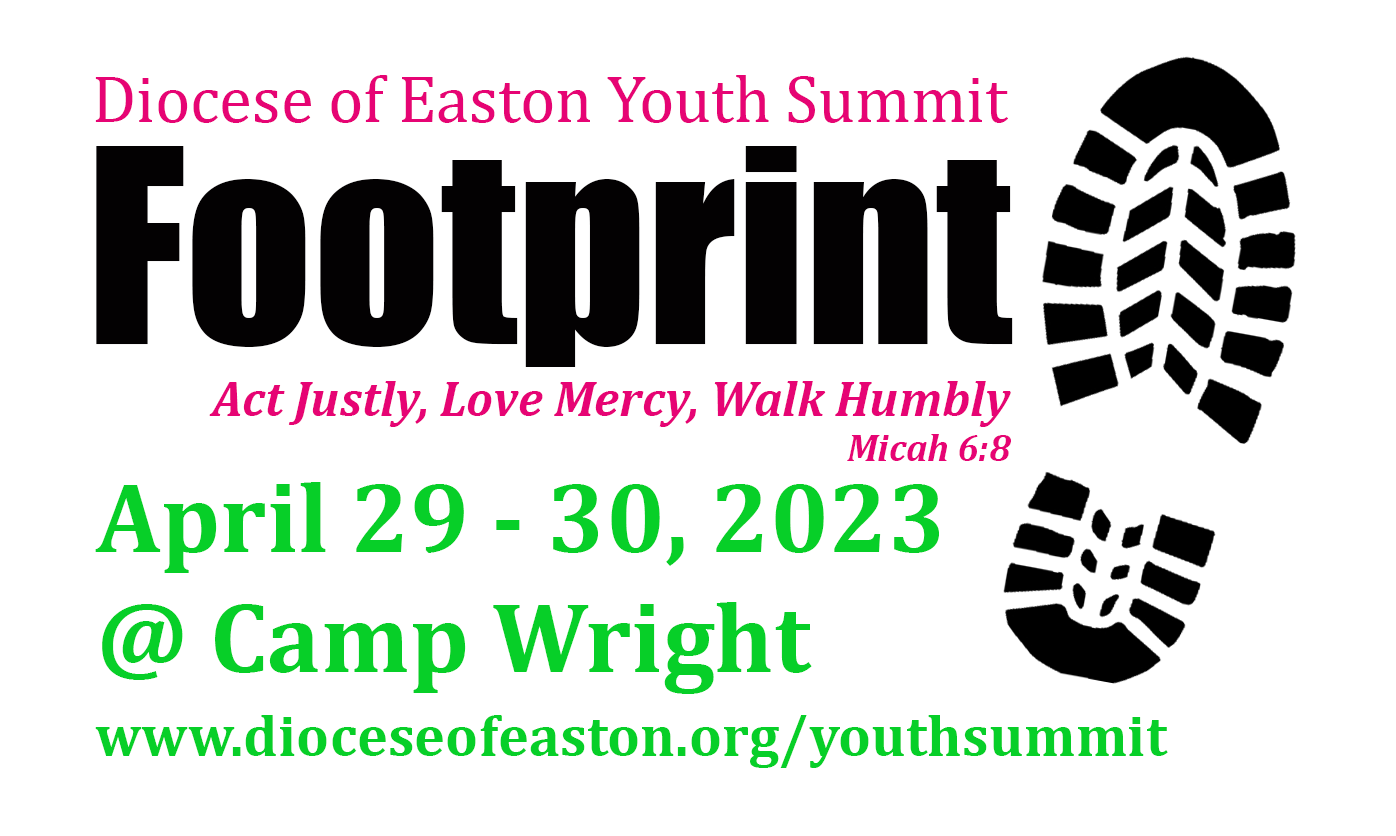 Registration Deadline Extended through April 25th!
Youth from around the Diocese are invited to join together at Camp Wright for one epic overnighter filled with exciting activities, new friends, and camp traditions. This event is for middle & high school students. Adult youth leaders and parents are also welcomed.
New Friends:  Our leadership team is preparing to lead small group activities that build confidence, encourage friendships, and promote a deeper understanding of God's hope & love.
Camp Traditions:  Enjoy Camp Wright's waterfront view and accommodations.  Plus favorites like the bonfire and s'mores, glow games, and late night cabin time. Whether you're a seasoned camper or a first-time visitor we hope you'll join us on the Bay!
The cost of the weekend is $50 all inclusive. Students must have their signed medical release form and payment at check-in.
You may register individually using the button below or as a group through your local Episcopal Church. Email joanne@dioceseofeaston.org for more infomation.
DEADLINE TO REGISTER IS APRIL 25th
Overnight Schedule:
Saturday
11:30 Drop-Off/Check-In
12:00 Lunch
1:00 Opening Session
2:00 Break Out Activities 1
3:30 Break Out Activities 2
5:30 Dinner
7:00 Evening Session
9:30 Stations
11:00 Cabin Time
12:00 Lights Out
Sunday
8:45 Breakfast
9:30 Worship
11:15 Pack Up & Clean Up
11:30 Pickup
Promotional Materials:
– Download the Postcard

The Episcopal Youth Event is a gathering of over 1.000 young Episcopalians that happens only once in a triennial! We will gather with people of faith from across the globe to hear nationally known speakers, experience innovative worship, and enjoy a plethora of workshops!