Overview
The Episcopal Church of the Eastern Shore of Maryland gathers once a year to govern the parishes that make up the Diocese of Easton. We worship, we celebrate, we listen, we speak, we debate, and we vote. It is an important event with much work that needs to be done. It is also where the Bishop makes his annual address. Diocesan Convention is a balance between being the church and dreaming the church, and there is a time and place for both.
Each church in the Diocese selects delegates and alternates to represent them, along with clergy, on behalf of their parish. Delegates and canonically resident clergy are authorized to vote.  All these individuals participated in the 2023 Convention at St. Peter's in Salisbury on March 4th.  Others were invited to watch the livestream on the Episcopal Diocese of Easton Facebook page or on the broadcast website as non-voting guests.
Support our Diocesan Food Pantries through our Convention Giving Link (Open Until April 1st):

Read Article:  Meeting Food Needs on the Shore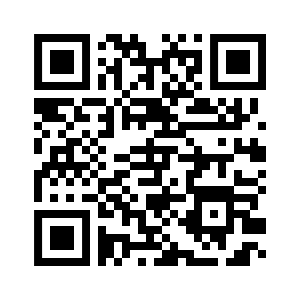 It's Not too Late to Support our Diocesan Food Pantries!
Thank you to all who donated to our food drive during convention! We are extending the opportunity to contribute! Please use the QR code or click here to help make a difference to those in need around our Diocese!
Let's work together and support these ministries!
Bishop's Convention Address and Sermon:
Video Reports from our Ministry Partners:
Diocesan Council
Clergy At Large:
Rev'd Nicholas Sichangi
Lay At Large:
Chrissy Aull
Clergy, Northern Convocation
Rev. Deacon Jim Kamihachi
Lay, Middle Convocation
Granville Blades
Lay, Southern Convocation
Kay Ferraro
Standing Committee
Clergy
Rev. Steve Mosher
Lay
James Cockey
Provincial Synod Deputies

Clergy (Convention voted that two clergy would represent them to the Province, one voting)
Rev. Mary Friel (voting)
Very Rev. Mark S. Delcuze
Two Lay to elect
Eddie Vance
Sandy Bjork
Board of Managers
Tom Mendenhall
William Shettle
General Convention Deputies
(Next GC – 2024 in Louisville, Kentucky)
Clergy Deputies
1. The Rev. Mary Friel
2. The Ven. Laura Harbaugh
3. The Rev. Susan Leight
4. The Very Rev. Mark Delcuze
Clergy Alternates
5. The Rev. Steven Mosher
6. The Rev. Nathaniel Pierce
7. The Rev. Stephan Klingelhofer
8. The Rev. Patrick Collins
Lay Deputies
1. Sandra Bjork
2. Tom Shuster
3. Eddie Vance
4. John Dragone
Lay Alternates
5. Susan Moore
6. Noelle Fillion-Powell
7. Colleen Minahan
8. Nancy Linck
Additional Convention Links:
Constitution & Canons / Resolutions / Resolutions with Debate
Resolutions Committee:
Gordon Fronk (Chair)
Mike Lokey
John Rue
Debra Dragone
Additional Information pertaining to the Constitution & Canons:
At the Diocesan annual convention on March 5, 2022, the delegates approved on first reading a revised and restated Constitution for the Diocese.  If approved on second reading at the March 4, 2023 convention, it will take effect on March 5, 2023.  You can read a copy here:
The delegates also approved revised and restated Canons for the Diocese, which are scheduled to take effect on March 5, 2023, if the new Constitution is approved on second reading at the 2023 convention.  You can read a copy here:
How to Register
All attendees to Convention must register using this link. This includes clergy, lay delegates, listed volunteers, and invited guests. We will be collecting important information to better prepare for convention. You will be asked to vote Yes/No to approve the Rules of Order during registration so please review them prior to registration.
Volunteer (Southern Convocation Members)
Members of the Parishes of the Southern Convocation: Your help is needed to fill volunteer positions to support the work of the 155th Convention of the Diocese of Easton. This page provides information for volunteers and a link to sign up. Volunteer Orientation and Training: Feb. 18 at 10am, St. Peter's, Salisbury
Registration Fees
The Convention Registration Fee is $80 and includes boxed lunch, refreshments, program and materials. St. Peter's is offering an optional breakfast at a fee of $10 (add-on at registration). Registrations must be submitted to Bray House no later than February 27th, 2023. No refunds can be given unless 72 hours notice is given. If the parish is paying fees, the registrant can choose to defer payment and submit their confirmation to the parish.
Meals
Breakfast will be served from 8:00am – 8:45am in the Parish Hall at St. Peter's. Breakfast choices include avocado toast with choice of fixin's (eggs, meat, etc), homemade baked items, fresh fruit & yogurt bar, and beverages (coffee, tea, juices).  This is a fundraiser for our hosting parish and is a $10 optional add-on during registration.
Boxed lunch is included in the Convention registration fee with choice of the following (homemade cookies and beverages also provided):
Roast Beef Sandwich
Apricot Turkey Sandwich
Cranberry Apple Pecan Salad (gluten free & vegetarian).  Pecans will be enclosed in a cup on the side.
Hotel Accomodations 
There is a limited number of rooms reserved for us at a special convention rate of $109 plus taxes at the Hampton Inn, Salisbury MD.  This room rate is available until February 17, 2023.  Please contact the hotel directly should you choose to stay overnight.  Available dates are March 3-5, 2023.  Reserve your room at the Hampton Inn Here.
On-Site Childcare
Opens at 8:45 am (0-12 years-old). Please register in advance via the registration form.
Convocation Meetings

We will hold Convocation Meetings via Zoom in both December and January. Dates of pre-Convention convocation meetings are listed below. The meetings will begin at 7:00 p.m.
At the convocation meetings we are charged to nominate people from each convocation, to serve on the Diocesan Council for a three-year term. The representatives for this three-year term are chosen by the convocation, and confirmed by the Diocesan Convention, according to Article X, Sec. 2, of the Diocesan Constitution.
We ask that you give serious consideration to people who would be able and willing to serve as a member of Diocesan Council. Their names will be presented to Convention for ratification. The vacancies to be filled are:
The North will select a CLERGY person
The Middle will select a LAY person
The South will select a LAY person
A copy of the preliminary 2023 budget will be sent out by November 29, which will be explained and discussed at the December and February convocation meetings.
Canonically resident clergy, lay delegates, and alternates should be present at convocation meetings.  It is also suggested that every parish delegation to the convocation meeting should include: the wardens, treasurers, representatives of the Finance Committee, as well as clergy and elected delegates and alternates to the 155th annual Diocesan Convention. All other members of the diocese who wish to attend are also welcome.