YOUTH & FAMILY MISSION TRIP – Niagara Falls – Sunday, July 29nd to Friday, August 3rd
Open to students graduating from the 5th grade in 2018 and older (including adults).
Total Cost: $400 ($50 deposit due at registration)
Please register through your church office or representative.
Churches around the Diocese are invited to this year's Summer Mission Trip to Niagara Falls, New York. Enjoy personal devotion, group discussions, daily service sites, and dinner with locals. All this and more, surrounded by the beautiful falls of Niagara. Download our informational brochure to help your church with registration.
Click Here to register your church team.  *Please register by April 1st*
Please note that churches are asked to send adult leaders with their youth to fit with safeguarding ratios (more info here: www.dioceseofeaston.org/safeguarding). If your church does not have adult leaders able to attend, please consider partnering with a neighboring church and register together or call the Diocese for assistance. Questions? Contact Joanne Fisher: 410-822-1919 x 306 or joanne@dioceseofeaston.org
Overview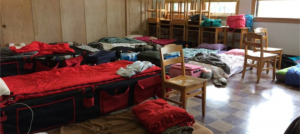 The team will depart from the Hampton Inn Easton via vans at 7:00AM on Sunday. We will drive to our "homebase" in Niagara – St. Raphael Roman Catholic Church at 3840 Macklen Avenue.
The women and girls will share a set of classrooms and sleep on cots and air mattresses.  The men and boys will do the same in another set of classrooms. Each set of classrooms has a bathroom and shower room.
There is outdoor space for team sports as well as an open parish hall. We will eat our breakfasts & dinners in the church kitchen and pack a bagged lunch to go.
We will head to our "Fun Day" activity on Friday (Maid of the Mist Falls Tour with www.maidofthemist.com) before heading home at noon, arriving back to the Hampton Inn Easton at 10:00 PM that evening.
About Our Mission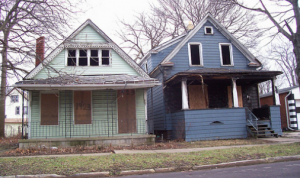 Niagara Falls, New York is known for it's beautiful waterfalls, but it is also in one of the most poverty-stricken regions in the country.
Roughly 22,425, or nearly one out of every two residents, are "doing poorly or struggling financially." About 10,900 Niagara Falls residents, or more than 20 percent, live on incomes below federal poverty levels (of these, 5,350 are children).  Another 11,525 city residents are in a position described as "close" to poverty.
Each day we will rotate through various ministry sites including Kids Club (a local VBS program), work projects (painting, repair, debris clean-up), and assisting with local food banks. We will work alongside and learn from local residents who are truly making a difference in their community.
We will also spend time prayerfully lifting up the Niagara Falls region and seeking God's guidance on how we can make a sustainable difference in our home communities and beyond.
Connecting with God
While in Niagara we will have the o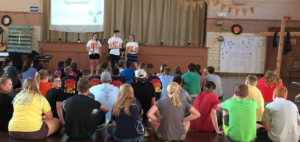 pportunity to experience both the beauty and the brokenness. We will interact with local community members and share prayers and stories. We will serve as additional "hands and feet" for local long-term missionaries in Niagara and will hear their testimonies.
Each night ends with a "debriefing" of the day's events back on the grounds of St. Raphael's (our "homebase"). The debrief includes biblical discussion, fun activities, worship music, reflections, and prayer.
 Cost & Preparation

The cost per person of the trip is $400 all-inclusive. This covers transportation (we're taking a charter bus), housing, food, programs & activities.
Families can raise additional funds by assisting in local fundraisers with their church. We also encourage you to seek personal sponsorships (sample letters are available).
Mark your calendar for our pre-trip team meeting on Saturday, June 16th from 9:30am-1pm. Location TBD.
Requirements
Participants under age 12 must be accompanied by a parent/guardian.  All participants agree to work as part of a mission team and will follow all guidelines outlined in the team covenant. This covenant, along with a medical release form, and background check (for participants over 17) will be emailed to you after May 1st.