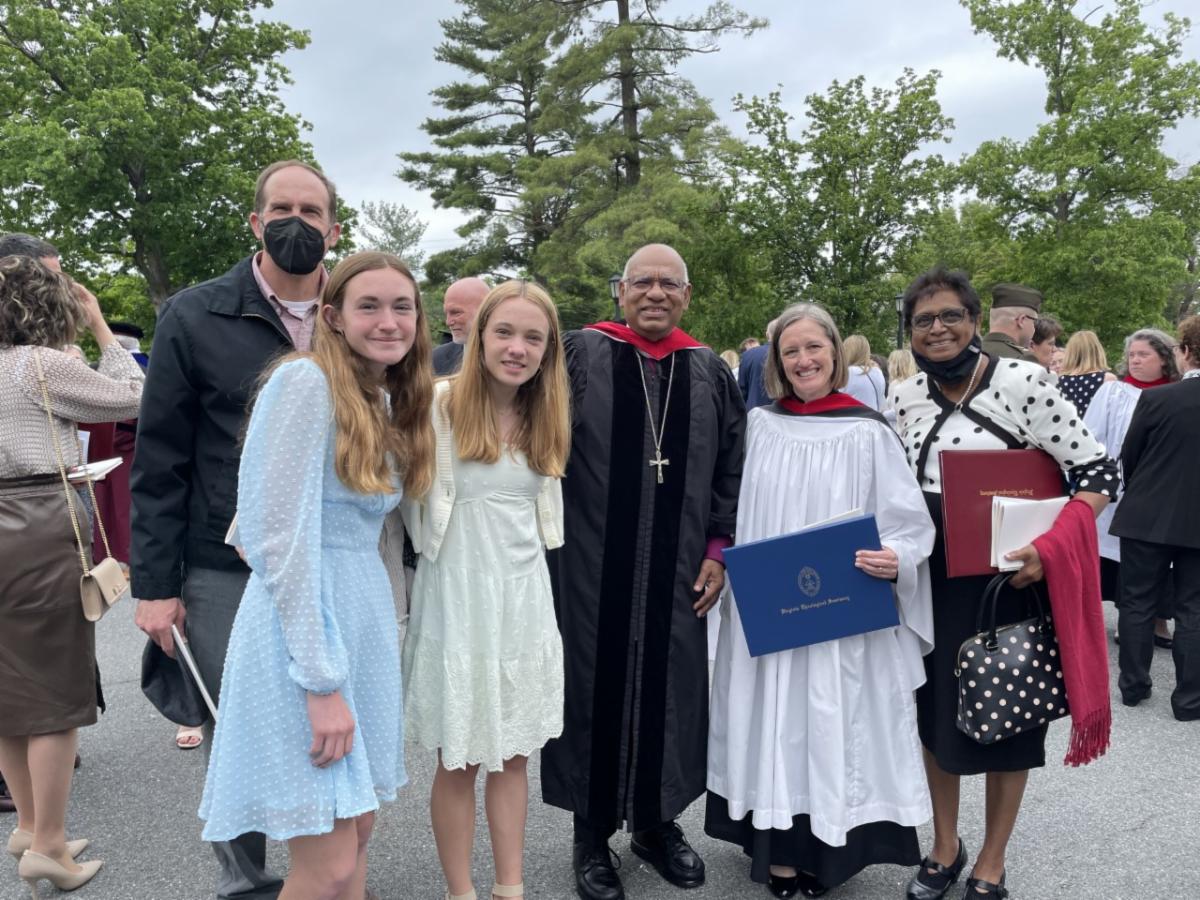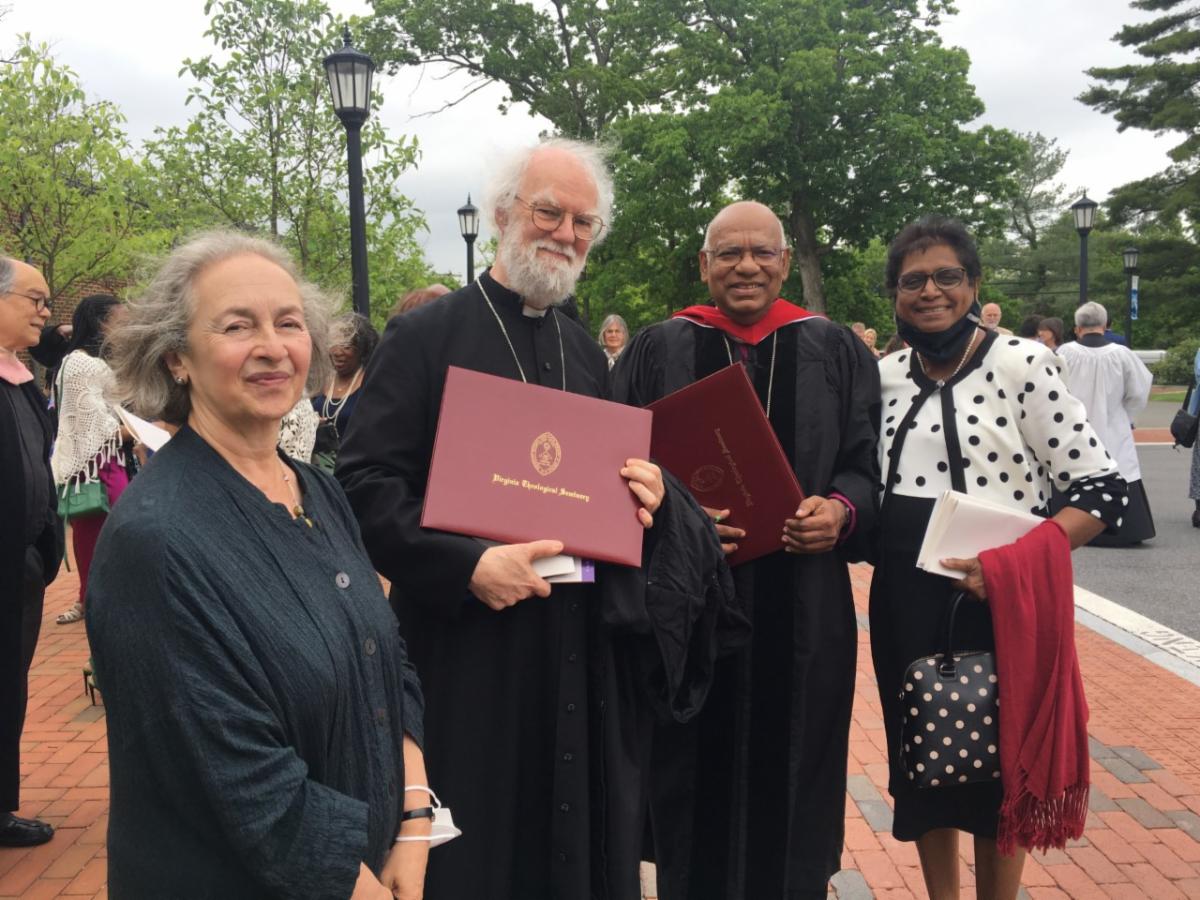 Bishop Marray Receives Honorary Doctor of Divinity Degree from Virginia Theological Seminary
Reverend Deacon Susan Leight Graduates with Master in Divinity from Virginia Theological Seminary

Bishop San was conferred with a Doctor of Divinity Degree (D.D.) by Virginia Theological Seminary, Alexandria, VA and the Reverend Deacon Susan Leight graduated with Master of Divinity (M.DIV) on May 12th, 2022.
The diocese congratulates Rev. Susie on her three-years of studies completed under the dark cloud of a global pandemic and the many challenges that were associated with the early uncertainties of COVID-19. Susie's home parish is Christ Church, St. Peter's Parish, Easton. The diocese extends sincere appreciation to the Rector, Reverend Bill Ortt, vestry and parishioners for their support and commitment to her formation. She currently serves her diaconal ministry at Christ Church, Cambridge under the pastoral mentorship of the parish priest, the Reverend Bernie Schroeder.
Bishop Marray's conferment was the third Doctor of Divinity honor bestowed to the bishop. The two previous were from Bexley Hall Episcopal Seminary, Rochester, New York, and General Theological Seminary, New York, New York.