Bishop San Celebrates 40th Anniversary to the Priesthood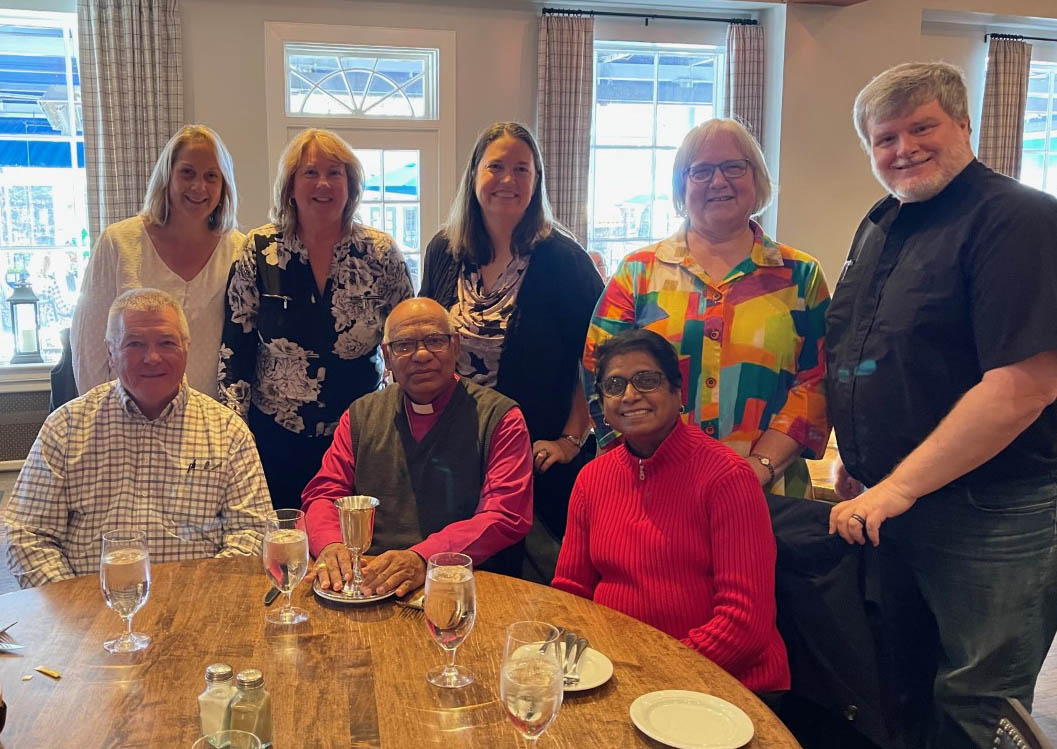 Bishop San celebrated 40 years as a priest on Monday, November 8th. The special day included lunch with his staff (pictured left), where he was presented with a chalice and paten engraved with the Diocesan Seal. The Right Rev. Santosh Marray was ordained to the Holy Order of Priest on November 8th, 1981, at All Saints' Church, New Amsterdam, Guyana.  The ordination was conducted by the late Right Rev. Randolph George, Bishop of Guyana.  Read more from Bishop San's biography here.
Pictured below:
Bishop San (white shirt & glasses) posed with his family on the day of his
ordination to the priesthood in 1981.