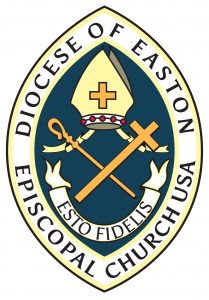 'God is our refuge and strength, * a very present help in trouble…The Lord of hosts is with us; * the God of Jacob is our stronghold.' Psalm 46:1-4
Dear Diocesan Family,
We remain in shock and dismay as we ponder and grapple with each new story we hear and see of the aftermath of hurricane Dorian. We pray and send our love and support to all our sisters and brothers in the Bahamas, in the southern states of Florida, South Carolina and North Carolina, and in all areas effected by hurricane force winds and flooding.
Our prayers, hearts and thoughts are particularly fixated on the beloved citizens and residents of the Bahamian islands of Great Abaco and Grand Bahama. To imagine thirty hours of category 4 & 5 conditions is simply heartbreaking. The stories are almost too unbelievable to comprehend, leaving both islands and the neighboring cays decimated. From what I am gathering from Bishop Laish Boyd, Bishop of the Bahamas and Turks and Caicos Islands, there is catastrophic destruction to all diocesan properties and those of the faithful who worship there. We have been in contact with colleague bishops in the southern dioceses who are coordinating relief efforts already underway. Bishop Peter Eaton, of the Diocese of Southeast Florida has traveled to Nassau to further assess how support can most directly benefit the Bahamian nation and the Anglican Diocese.
Bishop Boyd has recommended that gifts of monetary donations are the most appropriate and immediate response. He has asked us to co-sponsor this effort with him. Read Bishop's Boyd's letter to his Diocese here. There is a long-term rebuilding and restoration initiative which we will address in due course, however the immediate humanitarian needs and support for the local churches and citizens of the affected areas are our immediate focus. The diocesan office is already in receipt of donations from several in our diocesan family and we extend our sincere gratitude and appreciation.
Please be generous with your gifts. You may donate online at www.dioceseofeaston.org/disasterrelief or mail or deliver your contribution to the Diocese of Easton, 314 North Street, Easton, MD 21601.  Please include in the memo line Bishop's Bahamas Appeal. Your generous donations when received will be remitted directly to the Diocese of the Bahamas.
Episcopal Relief and Development is working the Anglican Alliance to coordinate humanitarian effort on a larger scale while monies donated through the diocese will go directly to the local diocesan efforts.
Please note that this unimaginable tragedy is very personal to my family. We are citizens of the Bahamas and lived and served in Northern Great Abaco. Many the affected people are personal friends of Lynn and I, and their homes were places we share cherished precious memories. You will recall Bishop and Mrs. Boyd joined us earlier this year for our 150th Diocesan Anniversary.
We will be organizing a Requiem Eucharist for the departed and intercessions for the relief and recovery of the nation and its affected citizenry. The diocesan family will be informed of this service when arrangements are finalized.
Let us pray in gratitude and thanksgiving for our providence and for the relief and recovery of the Bahamas. May the souls of the departed Rest in Peace+++
Together in Christ's service,
+ San
BIshop's Bahamas Appeal
Link to donate online. All monies will go to the Diocese of the Bahamas for relief efforts.