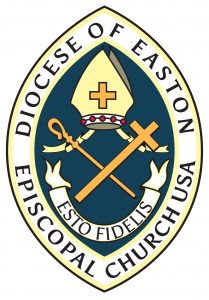 Bishop San's Tornado Appeal
'God is our refuge and strength, * a very present help in trouble
The Lord of hosts is with us; * the God of Jacob is our stronghold.'
Psalm 46:1-4
Dear Diocesan Family,
Our prayers, hearts and thoughts are fixated on the beloved citizens and residents of the six states (Arkansas, Mississippi, Missouri, Tennessee, Kentucky and Illinois) struck by a series of powerful tornadoes on Saturday, December 11, 2021. Like so many, I am still trying to make sense of and questioning the reasons for such destruction and grief. However, as people of faith who are resilient in our resolve to live into the resurrection motif that out of darkness comes light, out of hopelessness comes hope and out of despair comes renewal, I wish to share the gift of the Christmas message of Christ's coming. It is a message that is appropriate, not so much at the sight and experience of the horror stories seen and heard in the aftermath of this destruction, but that God was and is there in the midst of the rubble and the unimaginable pain and grief. God's hope of a new day surrounds our sisters and brothers undergoing this terrible human tragedy of lives lost in their prime, and cherished personal possessions obliterated. We continue to offer our unselfish prayers for our beloved sisters and brothers in those six states, in particular West Kentucky.
In this season, God's concern is not just for a sympathetic demonstration of genuine concern, but also a movement of the heart of compassion and empathy. I strongly urge every Christian in whose soul the spirit of Christ lives and breathes to consider the offer of a monetary donation. Your donation will assist in alleviating the unsurmountable loss presently experienced by citizens of these communities.
To this end, the Bishop's Christmas Appeal is officially launched to raise funds, all of which will be donated to Episcopal Relief and Development earmarked for Tornado Relief. The Bishop's Appeal extends from Advent 2021 to Epiphany 2022.
Please be generous with your gifts. You may mail or deliver your contribution to the Diocese of Easton, 314 North Street, Easton, MD 21601, and please include in the memo line Bishop's Tornado Appeal or donate online. Your generous donations when received will be remitted directly to Episcopal Relief & Development.
Let us pray in gratitude and thanksgiving for our providence and in a spirit of contrition and reverence for the relief and recovery in our six states affected by tornadoes. We also pray for the leadership of these states. May the restoration of life and possessions be graced by the spirit of the Christ child. And, may the souls of the departed Rest in Peace+++
Together in Christ's service,
+San