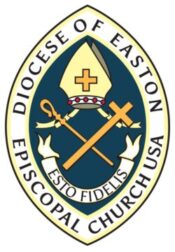 Reflection: A Pastor's Response to the Violence in the Holy Land
Christians as Peacemakers

"Blessed are the peacemakers, for they will be called children of God."
(Matthew 5:9)
It would seem as if at every turn we make there is unrest, confusion, war and rumors of war, insurrection, natural disaster, coups and countercoups, death and destruction, children crying inconsolably, refugees, human displacement in the millions and the list goes on. Humanity is in crisis both near and beyond. We lament the fact that some of these conflicts run deep with complex demographic, cultural and geopolitical ramifications. The overarching question is: How does a faithful Christian respond in the midst of these pressing issues?
Jesus in the Sermon on the Mount provides a series of beatitudes that summon the Christian response in the circumstances of life. One of these responses is to acknowledge our call to be 'peacemakers'. With peacemaking comes peacekeeping. I wish to reiterate the profound responsibility that comes from being a part of the worldwide Anglican/Episcopal Church acknowledging our communion's role in collaboration with ecumenical partners to give leadership as peacemakers with the divine mandate to pursue avenues of peace.
We give thanks for the leadership and pray for The Most Reverend Dr. Hosam Naoum, Anglican Archbishop of Jerusalem and the Anglican Community in the Holy Land. Archbishop Hosam and the Most Reverend Justin Welby, Archbishop of Canterbury, wrote in a joint letter issued on October 24, an appeal for peace across the Holy Land saying, "Although Ahli's buildings were heavily damaged, two nights later our devoted staff partially reopened the hospital. In doing this, they demonstrated the determination we have in the Diocese of Jerusalem to persevere in our Christian mission to serve others as though we were serving Christ himself (Matt 25 :31-46). And this is the case not just for Gaza, but throughout all the Holy Land. Yet in order to accomplish this mission in the midst of a devastating war, we need to draw upon the strength of the larger Body of Christ. For we understand that when one member of the Body suffers, all parts suffer (1 Cor 12:26)".
In the context of darkness and pain, the mission of the faithful is to be peacemakers, and to emphasize that the path to peace involves three main elements – mercy, reconciliation and journeying together. Mercy plays a crucial role in helping individuals move from distress to tranquility. It is a reminder of God's unconditional love and forgiveness. Reconciliation is the process of mending strained relationships and bringing about unity and harmony within families, nations, communities, ethnicities, racial diversity, and the nation as a whole. Reconciliation is never achieved through the spirit of a 'got you mentality' which is derived from a sense of superiority over one's rival in any conflict. Humility is the very definition of 'peacemaking', the self-emptying of self because the objective is healing as modelled by our Lord and Savior. Journeying together signifies the commitment to accompany those in pain, despair, or strained relationships in their journey towards healing and reconciliation. It is an act of compassion and solidarity.
Let me urge everyone to cultivate attitudes of reconciliation as a practical call. Reconciliation, I must add, is a journey not an event. I urge you to heed the call to be peacemakers, by doing so, I wish to reiterate the importance of truth, humility, empathy, non-judgmental attitudes, and patience in the reconciliation process.
Let us Pray,
As the bombing and atrocities continue in the Holy Land, we pray for all the people of that region and all people everywhere. We pray for those traumatized and in fear for their lives, for those who have seen images they will never forget, for those anxiously waiting for news of loved ones. For the young men and women heading into combat, for the civilians in Israel, Gaza, the West Bank, for the wounded and medics desperately trying to treat them. For those who cannot see anything but rage and violence that God will supply them with mercy. And for people of peace that they speak, act and be heard.
O God of all justice and peace we cry out to you amid the pain and trauma of violence and fear which prevails in the Holy Land. Be with those who need you in the days of suffering. We pray for the people of all faiths, Jews, Muslims, Christians and for all people of the land. While we pray to you O Lord for an end to violence and the establishment of peace, we also call to you to bring justice and equity to the peoples. Guide us into your kingdom where all are treated with dignity and honor as your children.
We pray for God's church – that we seek to work for peace and reconciliation, for as Archbishop Desmond Tutu reminded us, "there is no future without forgiveness". There is also no love of God without the humility and contrition, no contrition without acknowledgement of our own wrongdoing.
The Lord shall give his people the blessing of peace. We pray for the blessing of peace. The Lord shall give strength unto his people. We pray for the people of the three Abrahamic faiths:
We pray for our Jewish sisters and brothers – Shalom – Peace
We pray for our Muslim sisters and brothers – Salaam – Peace
We pray for our Christian sisters and brothers – Pax – Peace
The Diocese of Easton encourages Peace with Justice. Blessings on those involved with peace-making and eradication of violence and unrest. For to all of us you O Lord are our heavenly Father, Creator, Redeemer, Sanctifier, in Jesus' name we pray:  Amen!