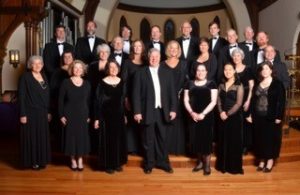 Tidewater Singers' Concert at St.Paul's, Centreville
DATE: May 13th
TIME: 4:00pm
A variety of love songs through the ages, including Renaissance madrigals, excerpts from the Song of Solomon, Hebrew love songs, popular modern love songs and a Broadway medley from West Side Story. Love Songs will include a cappella works – for which the Tidewater Singers are renowned – as well as works accompanied by pianist Lyn Banghart.
 A reception in Donaldson Hall will follow the concert. Tickets may be purchased online at www.tidewatersingers.org for $12 or at the door for $15. Students are free.