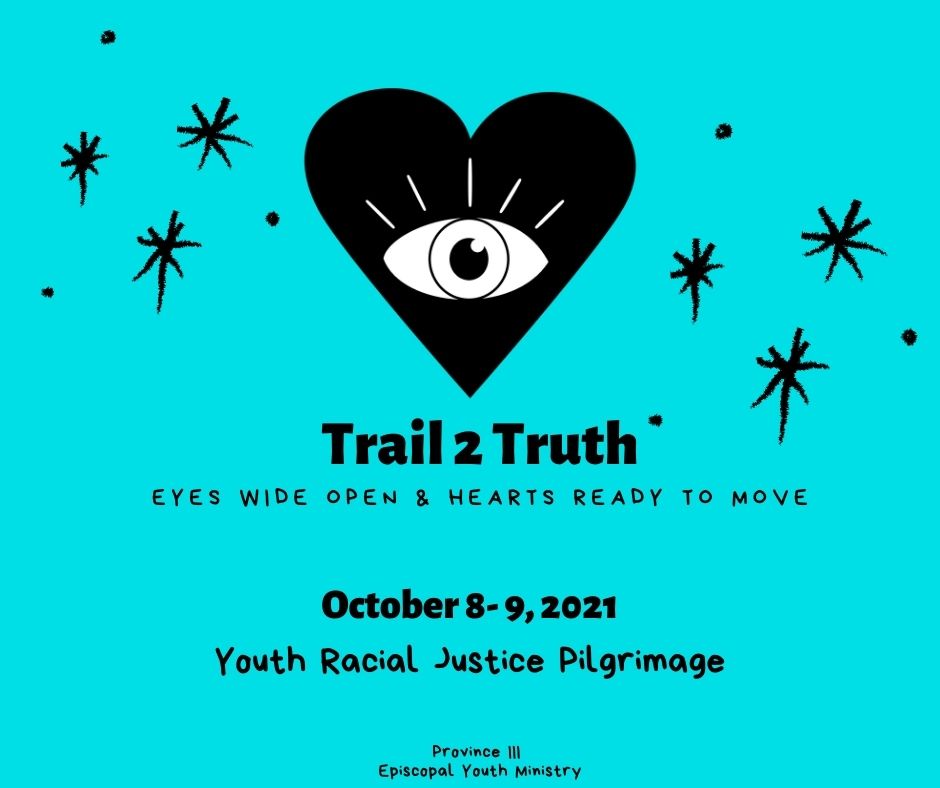 High School students around the Diocese are invited to join us at the Hillsboro Retreat House for a camp-out and conversation around what it means to "strive for justice and peace among all people, and respect the dignity of every human being" (Baptismal Covenant, BCP pg 305). We will be joining other youth from around the region (Province III of the Episcopal Church) who will also be exploring the same conversation and will share in morning worship over Zoom. We are excited to welcome our guest speaker, Rebecca Cotto, Director of Racial & Social Justice at the YWCA Delaware who will be give us an introduction into four conversation starters: cultural identity/competence, inclusion, unconscious bias, and micro-aggression. For more detailed information on the weekend please feel free to contact the Diocese.
REGULAR REGISTRATION ENDS SEPTEMBER 6th (includes FREE T-SHIRT)

LATE REGISTRATION ACCEPTED UNTIL OCTOBER 6th
To register click the link at the bottom of this page.
DETAILS:
Who:
High School Students and Adult Leaders
Where:
Hillsboro Retreat House
22005 Church Street / Hillsboro, MD 21641
When:
Check-In:  5:00pm-7:00pm on Friday, October 8th
Check-Out:  7:00pm on Saturday, October 9th
Cost
$25/person (helps cover meals & lodging). Additional funding provided by Province III & the Diocese of Easton.
Bring:
Forms (Release & Covenant), Tent, Sleeping Bag & Pillow, Clothes & Toiletries
I pray that the God of our Lord Jesus Christ, the Father of glory, may give you a spirit of wisdom and revelation as you come to know him, so that, with the eyes of your heart enlightened, you may know what is the hope to which he has called you, what are the riches of his glorious inheritance among the saints, and what is the immeasurable greatness of his power for us who believe, according to the working of his great power.